The Real Estate and Mortgage Show - April 23
Date Posted: April 26, 2016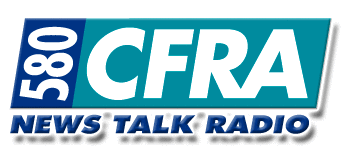 On today's show Steve, Frank and Paul talk about the bond market rates, refinancing and what is "now buyers".
Frank starts us off speaking about the current mortgage rates. The bond market rates went up 20 per cent over the last week this usually means that mortgage rates will follow. Although, we haven't seen any increases as of yet it is still a great idea to get in touch with one of our qualified Mortgage Brokers to secure the current rates.
Frank discusses refinancing your home, on a straight forward refinance you can refinance up to 80 per cent of the loan to value on the home but you must qualify and there are legal fees involved to process the new mortgage. If you are in a separation or divorce situation you are able to refinance up to 95 per cent of the loan to value of the home to buy out your spouse and stay in the home but the separation agreement must be clearly laid out as to the terms of the buyout including the specific dollar amount that is to be paid to the spouse this will also require a lawyer to process the new mortgage.
Paul answers the question what does the term "Now Buyers" mean? A now buyer is someone who is actively looking for a property and is ready to make an offer if the right property comes along.
Paul also touches on the "For Sale By Owner" 40 per cent of showings are conducted during the day most for sale by owner properties miss out on these buyers because they are not available during the day. Another point Paul brings to our attention is the buyer agent. Buyers who are looking to purchase a home should be working with a buyer agent this service is at no cost to the buyer since the seller is responsible for paying the agent commission. Having a buyer agent will help you search for properties as most MLS listings will be seen by real estate agents 24-48 hours before the general public. They will also work in your best interest to negotiate with the seller's agent to make sure you are protected and you get the best deal.